Gold is a better diversification than Bitcoin. Goldman Sachs criticizes BTC volatility
The American investment bank depreciates the oldest cryptocurrency.
Gold is still trading around $1,800 an ounce. The price of this metal yesterday fell below this barrier, but today it is attacking it from the other side - some analysts indicate that more volatility can be expected in the second half of the day.
The price of gold moves sideways
Today on the US market there will be key data on CPI inflation in the United States for November. Another significant decline in inflation dynamics is expected, which would justify a lower than expected tomorrow's interest rate hike in the US (50 basis points instead of 75 basis points).
However, this information is already included in the value of the dollar and, therefore, in the price of gold. Meanwhile, investors are waiting for further announcements that would indicate the course of action of the US federal reserve in the next year.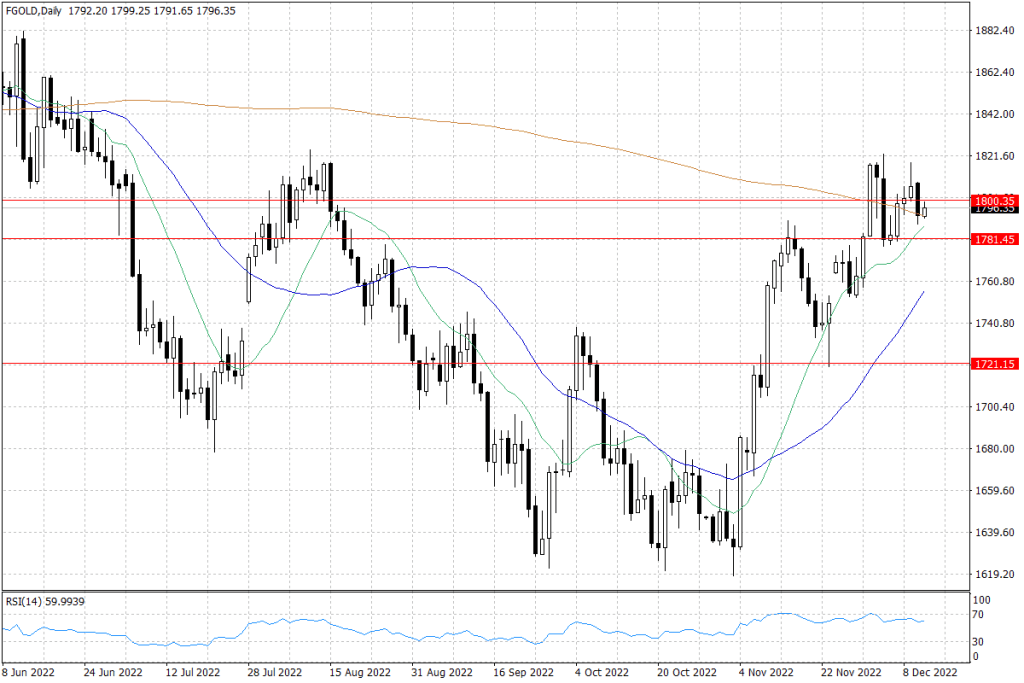 Gold quotes - daily data
Today, the Goldman Sachs report is also widely commented on the gold market. In this document, the bank pointed to gold as a good way to diversify the portfolio in the coming years. According to representatives of this famous American financial institution, in the long term, gold will remain better as a portfolio diversification component than BTC, which is characterized by high volatility.
Such words, however, do not come as a surprise to many investors, because cryptocurrencies in recent months have turned out to be useless in the context of reducing portfolio volatility in risk-off periods, and on the contrary, they have increased its volatility.