Bitcoin to hit $250K by 2023, says Tim Draper
The price of BTC would have to rise 1100% for Draper's predictions to be accurate!
During a recent speech at the Web Summit, an annual technology conference held in Portugal, well-known American venture capitalist and cryptocurrency enthusiast Tim Draper reiterated his optimistic forecast that Bitcoin would be able to hit $ 250,000 by early 2023. At the same time, this expert continues to believe that women will push the king of virtual currencies to this exorbitant level. The BTC / USD exchange rate slightly increases on Monday, while continuing the trend from the end of the previous week and reaches the level of USD 21,400.
Women responsible for the next BTC boom, says Tim Draper
The American venture capitalist, who is a longtime supporter of companies such as Skype and Hotmail, maintains its opinion that women shopping with Bitcoin will be able to significantly expand the user base of the oldest cryptocurrency. According to a study by New York Life Investment Management, women currently control 51% of US wealth.
At the stage of 2014, Draper bought 30,000 BTC. Back then, he rightly predicted that the largest cryptocurrency would reach $ 10,000 by 2018. Bitcoin managed to hit nearly $ 20,000 by the end of 2017.
Draper has been predicting BTC for many years to reach $ 250,000 in early 2023. The oldest digital currency would have to grow by around 1,100% to achieve this goal. In the near future, it is very unlikely that Bitcoin will be able to reach this price level.
Bitcoin (BTC) continues to rise above $ 20,000
Bitcoin is currently trading just above $ 21,000. It is worth recalling at this point that the oldest cryptocurrency reached ATH of $ 69,000 in November last year. Draper says the current bear market does not worry him.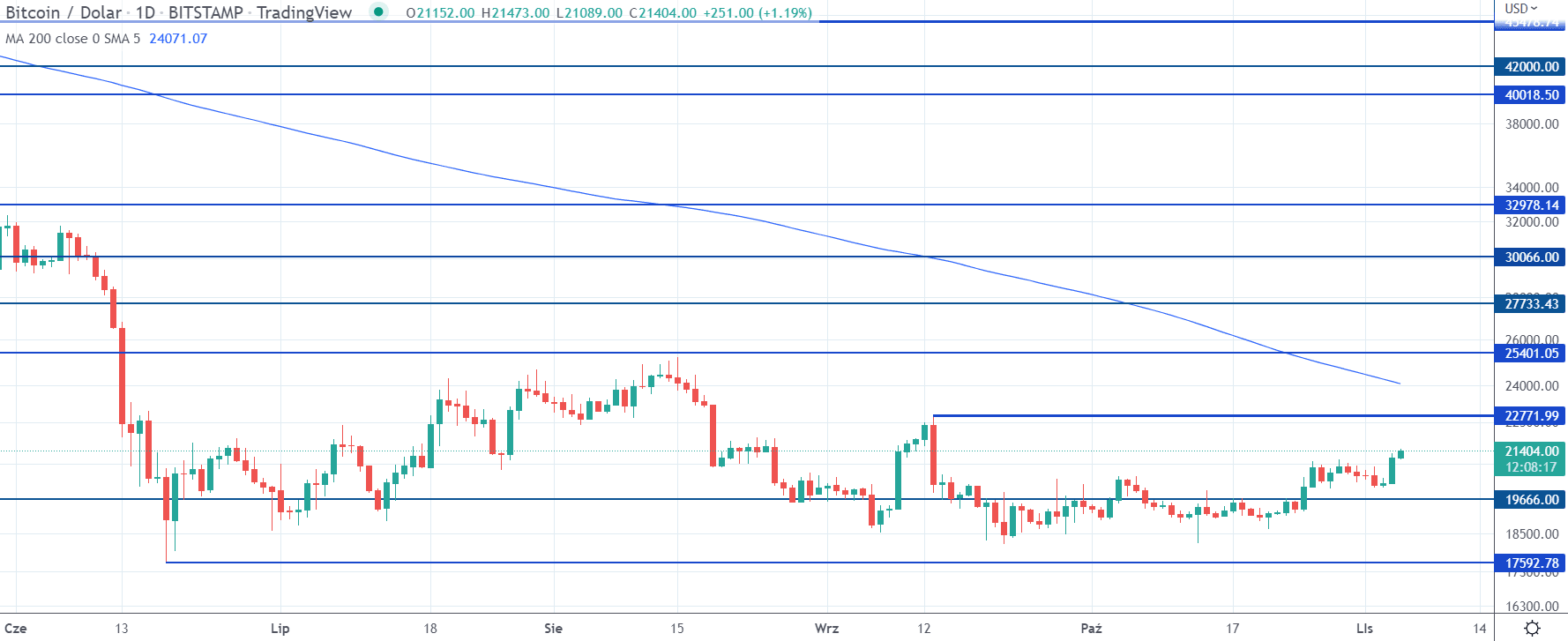 Daily BTC / USD exchange rate, Tradingview